Unictron Presents a Groundbreaking GNSS High Precision External and Internal Antennas
Unictron provides a wide range of high precision options. Unictron High-Accuracy GNSS Active Antennas receives all existing public GNSS signals, including GPS, GLONASS, Galileo and BeiDou as well as GPS L2C/L5, QZSS L6, GLONASS G2 and BD2 B2/B3, which provides better positioning accuracy for a variety of GNSS applications such as AVL, vehicle navigation, aviation, and military.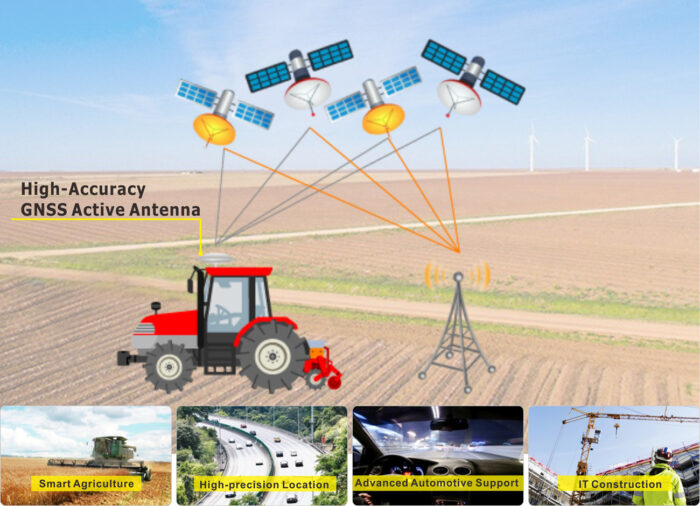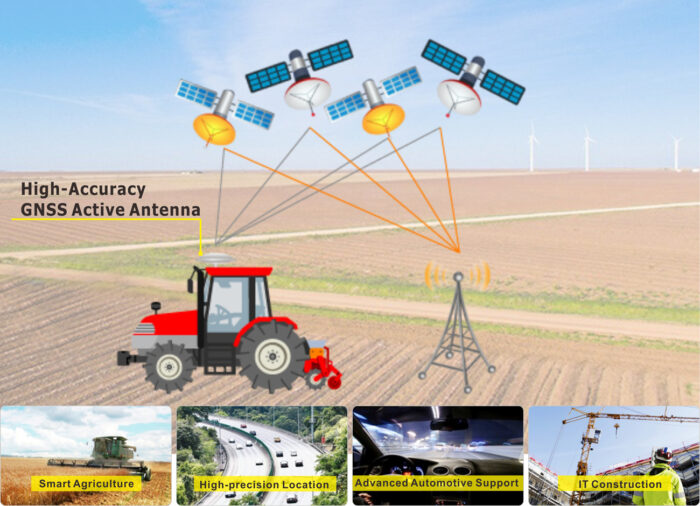 EXTERNAL ANTENNA FEATURES
Unictron's high accuracy GNSS active antennas have been designed to support high accuracy air, land, marine, and agriculture applications. Unictron offers full support for GPS, QZSS, GLONASS, Galileo, and BeiDou systems. The antennas are built with weather-resistant materials to allow operation in the most rugged of environments.
Phase Center Offset(PCO)<5mm
Adhesive Mount/Screw/Magnetic/Pole Mount Antennas
Active GNSS(L1/L2/L5/L6) Quad band Antennas
Robust Casing
High Gain 28dB to 43dB as Options
Customized Cables and Connectors
Waterproof – IP67 and IP69
---
INTERNAL ANTENNAS FEATURES
The GNSS Castle antenna is a monolithic design, embedded ceramic patch antenna. It features concurrent reception of multi-band GNSS, low profile and superior axial-ratio. As a result, achieves centimeter to millimeter level accuracy outdoors and much higher resistance to multipath and reflected signals in urban scenarios, as well as higher immunity to interference and jamming.
Monolithic Design
Antenna Dimension from 20mm~50mm Square
Thickness 4 ~ 8 mm
Axial Ratio < 3 dB
Concurrent Reception of GNSS L1 & L2 / L1 & L5 /L1 / L2 / L5 / L6
---